Celebrating 102 years of the Greatest Outdoor Show on Earth!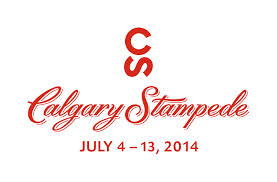 Join us at the parade Friday July 4th, 2014 with this year's Grand Marshal William Shatner. The parade is the annual kick-off to the Calgary Stampede. It begins at 8:55 am, but head down to the parade route early to ensure you get a great spot!
For 10 days it's a citywide celebration of true western hospitality in a party atmosphere!
So much to see and do…
The Calgary Stampede has grown into one of the world's richest rodeos, one of Canada's largest festivals and a significant tourist attraction for the city.
The Stampede attracts over one million visitors per year and features an exciting parade, thrilling rodeos, the midway, concerts, stage shows, agricultural competitions, chuckwagon racing, First Nations exhibitions and so much more…
Don't miss out! Head downtown to the parade Friday morning and on to the Stampede grounds for some foot-stomping, heart-pounding action and a truly memorable experience.
For event information visit http://cs.calgarystampede.com/events